Format for a Friendly or Personal Letter
The following picture shows what a one-page friendly or personal letter should look like. The horizontal lines represent lines of type. Click your mouse pointer on any part of the picture for a description and example of that part.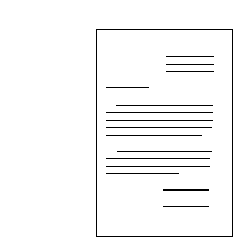 ---
---
Copyright©1997-2006 English Plus, All rights reserved.
---